Busta Rhymes and "Busta & Friends"
Festivalgoers from 2011 will remember Busta's show stopping cameo with long time collaborator and friend, Q-Tip. The Flatbush MC was part of Q-Tip's "Friends" and helped launched The Festival's " …..and Friends" concept where headliners are carefully chosen to not only reflect the mission of the Festival but also to be honored by it.
Brooklyn Bodega wanted to work with Busta as his 20+ year career is as rare in Hip-Hop as is his signature style. From forming Leaders Of the New School to collaborating with Chris Brown, Busta has set the standard for creating a fortified and powerful career that has helped Hip-Hop grow and evolve from the streets of New York to the most powerful voice on the planet.
Brooklyn's own Trevor Smith has endured multiple deals, group break ups and the ever fickle admiration of fans and critics. No other artist has been able to touch so many spheres in Hip-Hop. From working and signing with Dr. Dre, mentoring artists like Roc Marciano to now joining foster with Lil Wayne's YMCMB roster.
While Busta is know for his hits like "Whoo Ha", "Put Your Hands When My Eyes Can See", "Another Case of the PTA" with Leaders Of The New School, and a host of others,he also worked extensively with the likes of the late James "J Dilla" Yancey, The Bomb Squad (Public Enemy, Ice Cube) and The Large Professor. His connections to the best and brightest go deeper as for years the late legendary Grandmaster Roc Raida manned the Technics 1200′s as Busta's DJ.
Freeway
Whether you know the 1-900-hustler from his distinct voice or the long beard. This North Philly Emcee always delivers
the raw, relentlessness we've grown to love. From his early days alongside his partners in rhyme, Beanie Sigel and Jay-Z at Roc-A-Fella. Philadelphia Freeway is a veteran in Hip-Hop that knows a thing or two about longevity. Click here to read more. 
KA
With over 20 years of experience as an emcee, Brownsville Brooklyn's own, Ka, is the epitome of a lyricist. Taking Hip-Hop heads back to the 90′s when music was more about lyrics, this Brooklyn Native Writes, directs, and produces all of his own material. After working with the legendary Wu Tang clan member, Gza, in 2008, on his pro Tools album, Ka followed that up with his most recent album release, Grief Pedigree. Take away the beats, take away the flow and you have the essence of Ka, a lyricist. Click here to read more. 
Clear Soul Forces
These 4 Detroit Emcees (E-Fav, L.A.Z, Noveliss, and Ilajide) are bringing that Motown Soul back into Hip-Hop.
Initially 4 solo artist, this conglomerate of emcees joined forces after a 9 hour rhyme fest in front of lyrical wizard, Royce da 5'9. With the 2010 release of their "The Departure EP" and the follow up debut album "Detroit Revolution", Red Bull filmed a documentary about the emcees to chronicle their upcoming success. Look out as Clear Soul Forces continues to garner the attention of Hip-Hop heads all over the world. Click here to read more.
Jasmine Solano 
Jasmine Solano began her career as a radio host on Boston's WERS 88.9. After winning the Urban Music Award for Best Female Radio Personality she moved to New York City to hone her skills as an MC and DJ. Her success led to a slot as the opening act for Ninjasonik's international tour. She then served as Wiz Khalifa's official DJ for 2010′s sold out 60-city nationwide "Deal or No Deal" tour. Whether trading bars with Yelawolf on tracks like "One on One" or throwing the monthly Electric Punanny party, Jasmine Solano has proven she is force to reckoned with. Click here to read more. 
Melo-X
This Brooklyn bred Renaissance man wears many hats. As a DJ, producer, artist, writer, and photographer MeLo-X
seeks to explore the depths of his creativity by rejecting the confines of genres. He is known for incorporating Hip-Hop, soul, house, electronic and old school reggae into his music. His most recent musical endeavor, FEWTURE, was released earlier this year on Galax Recordings, a record label he co-founded. His talent has been on display at his DJ sets around New York and internationally. Click here to read more.
Chuuwee
San Antonio native, Chuuwee has been influenced by his mother and many great mc's like Jay-z, Outkast, UGK, and more. His music is said to blend the borders of underground, back pack Hip-Hop and mainstream rap. Early in his career, people tried to discourage him from pursuing a career as an artist but he worked through that negativity and has a growing fan base. As a creative person, he loves writing, recording, releasing and performing music, he also enjoys engaging people with his ideas and thoughts. Click here to read more. 
Bill Adler
Although, best known for his duration as the legendary Def Jam publicist then in charge of spreading the word on
new acts LL Cool J, Run-DMC, and Beastie Boys. Bill wears many hats. As a Hip-Hop film maker, music journalist, and even museum consultant to the Smithsonian Institutes as they put together their Hip-Hop collection in 2006, Bill Adler may be the unofficial Hip-Hop historian! With almost three decades of chronicling the Hip-Hop culture, Bill is undoubtedly someone that embodies Hip-Hop's revolutionary spirit. Click here to read more.
Johnny Temple
Johnny Temple, former bassist of Girls Against Boys, is the founder of Akaschic books. Founded in 1997, the Brooklyn based publishing company at one point averaged a publishing rate of 25 books a year. Books such as the 2011 hit Go the F*ck to Sleep and the entire Noir series has distinguished Johnny and Akaschic books as an "excellent small press" nationally as well as internationally. Johnny Temple prefers to work with authors that are either ignored by the mainstream, or who have no interest in working within the ever-consolidating ranks of the major corporate publishers. Click here to read more. 
Fred "Bugsy" Buggs
Bugsy was the assistant program director at KISS FM, and is a two decade veteran on the airwaves. As a well-
rounded talent in all areas with great leadership skills, Bugsy has a ton of experience in artist development, production and now management. Bugsy is also a producer for the Tom Joyner morning show and KISS FM on-air personality Saturday afternoons. Having worked in different radio markets from Florida to New York over the span of his career, Bugsy has extensive knowledge about the radio market and its history. Click here to read more. 
Nelson George
Nelson George is an author, filmmaker, television producer, and critic with a long career in analyzing and presenting the diverse elements of African-American culture. This Renaissance man executive produced the 5th showing of VH1′s Hip-Hop honors as well as the highest rated series in the history of B.E.T, American Gangster. It's evident as the co-creator of the classic 1993 film CB4, and director of his latest independent film The Announcement, Nelson has and continues to analyze and shed light on important issues in urban culture. Click here to read more. 
Tyrone "FlyTy" Williams
Former roommate of Russell Simmons and manager of the legendary Juice Crew, Fly Ty is the man behind some of
the best music released during the Golden Age of Hip-Hop, the late 80′sthrough the early 90′s. The influential manager and later on, founder of the record label Cold Chillin', was home to the infamous Hip-Hop collective, Juice Crew and Hip-Hop pioneers such as Biz Markie, Kool G Rap, and Roxanne Shante. Ty Williams and Cold Chillin' Records are widely respected and held in high esteem for their serious contributions to not just Hip-Hop music but the culture at large. Click here to read more. 
Charlie Ahearn
Although predominantly involved in film and video production, Charlie Ahearn is also known for his work as an author, freelance writer, and radio host. The legendary director got his first taste of Hip-Hop culture while shooting Guerilla film projects in the lower east side's Alfred E. Smith projects. Influenced by the graffiti art of Lee Quinones and the neighborhood kid's fascination with martial arts, Charlie found himself shooting karate videos and later on the iconic Hip-Hop film Wild Style. The film went on to join the Rock and Roll Hall of Fame as one of the top 10 Rock and Roll movies of all time. From teaching Hip-Hop courses at Pace University to being the Guest-of-Honor at VH1′S Hip-Hop Honors, Charlie Ahearn is a true ambassador of the Hip-Hop culture. Click here to learn more. 
Chairman Mao
Chairman Mao is a Hip-Hop journalist, and legendary crate-digger/DJ based in NYC. His work has been featured in
Hip-Hop and music print media like Spin, Rolling Stone, The Source, XXL and more. He's the Editor-In-Chief for Ego Trip Land and is the mind behind the book that inspired VH1′s "White Rapper Show. You can catch him spinning rare gems or moderating a panel somewhere in the world for the Red Bull Music Academy. Click here to learn more. 
Young Guru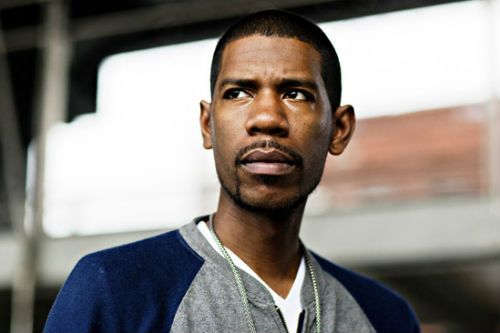 Young Guru began his career as a DJ in the 7th grade! In high school Young Guru began making a name for himself DJ'ing Delaware college parties. This led him to D.C radio station WHBC while attending Howard University. With improved sound board skills, he moved to New York City in the 90′s. Young Guru has been an A&R and engineer for some of the best talent in Hip-Hop including Jay-Z. The two met while in the studio working with DMX and Roc-A-Fella artist, Memphis Bleek. After impressing the Brooklyn emcee the two began working together and the rest is history. Young Guru engineered most of Jay-Z's solo albums, and has traveled around the world with Jay-Z and Kanye West as the 'Watch the Throne' DJ. Whether in the studio with Sean Carter exchanging song ideas, or being the lead A&R on Roc Nation's latest project, Young Guru has established himself as "The Sound of New York". Click here to read more.
Fat Tony
Fat Tony is a Houston based Nigerian-American rap artist known for his
wordly, literate, funny, smart songwriting and energetic live performances. Winner of the 2010, 2009, & 2008 Houston Press Music Awards' "Best Underground Hip Hop" award, he's also known to be a bit of a critical darling. His most recent album to date, RABDARGAB, was produced entirely by Tom Cruz(Supreeme, Cen'c Love) and features MURS and more. His accessible nature has brought forth collaborations with artists such as Bun B, Das Racist, Nick Diamonds (Islands/Mister Heavenly/The Unicorns), OG Ron C, Juiceboxxx, B L A C K I E, and more. Tony is has just released of his new mixtape, Double Dragon via Complex.com on June 1st. Click here to read more.
Ralph "Uncle Ralph" McDaniels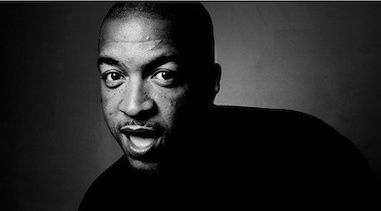 Hip-Hop pioneer Uncle Ralph is no stranger to the Brooklyn Hip-Hop Festival. Uncle Ralph has hosted our Final Day event since 2006. More than 20 years ago, Uncle Ralph gave us Video Music Box, the first music video show on public access that introduced NYC Hip-Hop fans to music videos from some of our favorite Hip-Hop pioneers such as Run DMC, Whodini and many more. Recently MoCADA honored Video Music Box with their "The Box That Rocks" exhibit. You can catch Uncle Ralph video-DJing around NYC.  New episodes of Video Music Box airs twice a week on NYCLifeTV. Click here to read more.
Evitan

Hip-Hop vets Black Sheep's Dres and A Tribe Called Quest's Jarobi have joined forces to form the group Evitan (native spelled backwards). The group is rooted in the traditional spirit of Native Tongues, the movement, the message and the music. Their first track "Keep, keeping on" gave fans a preview of Evitan's first release this July. Recently, they debut their track "3 Kings" featuring Brand Nubian's Sadat X. Click here to read more.
Chuck Chillout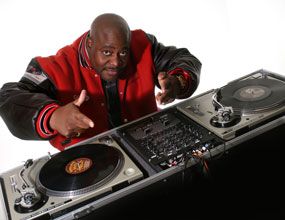 Chuck Chillout, began his extensive career 30 years ago on New York's 98.7 Kiss FM. Chillout is one of the first Hip-Hop DJs to become globally known and break Hip Hop artist in other parts of the world. In 1995 while on tour in Japan, Chuck played hit singles from artist Busta Rhymes, A Tribe called Quest and Run DMC, forever expanding the fan base of Hip Hop. Chuck's affiliation with old and new school Hip-Hop and R&B has helped him land the title of one of todays most sought after DJ's. Click here to read more.
Bob Slade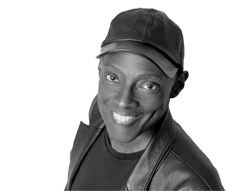 On Air Personality and Radio host Bob Slade's original dream was to become an actor. The Harlem native attended Queens College studying acting and was an active member of the Negro Ensemble and Harlem YMCA Theater Group. While acting in off-Broadway shows, Slade became interested in radio and began doing news radio at a LI radio station. In 1980 Slade joined the KISS-FM family as News Director, and has won various awards for his radio journalism including the Peabody Award for "The Rise and Fall of Vee-Jay Records. Slade hosts a morning public affairs program "Open Line" program which started on KISS FM and now can be heard on WBLS. Click here to read more.
Sucio Smash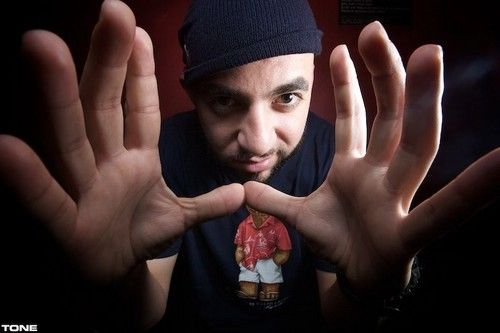 After Stretch and Bobbito retired from their WKCR 89Tek9 show, Sucio Smash who had been interning at the time worked his way to hosting the late night NYC staple. Squeeze Radio gave Hip-Hop lovers a place on the FM radio to enjoy new Hip-Hop music that one wouldn't be able to catch further up on the tuner. Hip-Hop legends and emerging artist came through each week. Besides DJing, Sucio Smash started a label High Water Music.  Click here to read more.
CSC Funk Band

Brooklyn's CSC Funk Band was the first funk project for the legendary New York Hip-Hop label Fat Beats. CSC Funk Band recorded vinyl-only tribute record to one of Hip-Hop's most influential groups-Gang Starr. In 2011 they performed their live tribute and the high point was CSC Funk Band being joined on stage by hip hop legend MC Masta Ace, who led the group through an inspired take on the Gang Starr classic "Who's Gonna Take the Weight." Funk and Hip-Hop are essentially joined at the hip in vinyl culture and have shared shelf space together on record store and collector's shelves all over the planet for the last 30 or so years. Click here to read more.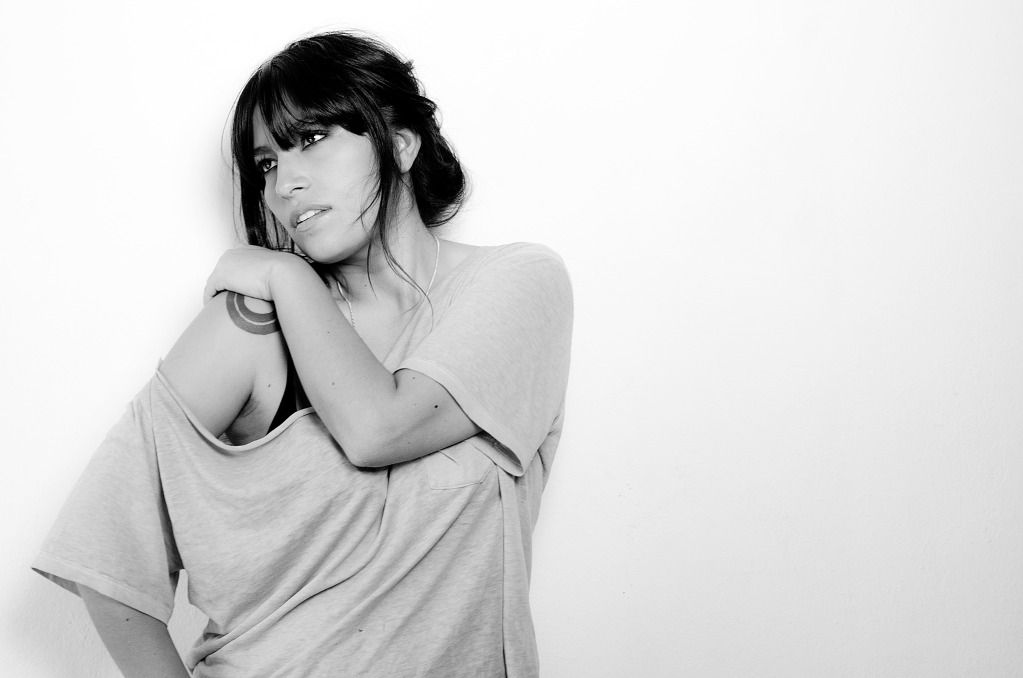 Ana Tijoux 
Grammy nominated emcee Ana Tijoux was born in France after her family was exiled from Chile. She can tear up the mic in any language and has been burning up the charts with her new release, La Bala (The Bullet). She's worked with popular Latin American musicians including Julieta Venegas, Jorge Drexler, Los Aldeanos and more. Tijoux's shows are a whirlwind trip through Hip-Hop, jazz, and funk, spiced up with a bit of politics and her great sense of humor that has made audiences around the globe fall in love with her. Click here to read more.
1982 (Statik Seletkah & Termanology ) + Reks
Since late in 2009, Emcee/Producer tandem Statik Selektah and Termanology have been hard at work on their landmark collaborative
album 1982. Now New York transplants, Statik and Termanology are Massachusetts natives and have worked together frequently throughout the last five years yet 1982 marks their first full-length project together. Between the two they have worked with an array of established Hip-Hop talent including Talib Kweli, Bun B, Freeway, Large Professor and many more. Other highlights of this project include appearances by Inspectah Deck, Styles P & M.O.P.. Click here to read more.
Maya Azucena
Brooklyn based singer-songwriter Maya Azucena's style merges the worlds of Hip-Hop, soul, jazz, reggae, electronica and pop. In 2011, Maya released Cry Love which has been said to represent "a powerful journey that distills the universal themes of love, survival, and hope into 50 unforgettable minutes". You can catch Maya performing for crowds, coaching aspiring artists on MTV Made or even judging our talent during Show & Prove. Read more here.
M.Will  
Queens native M.Will (Marlon Williams Jr) was exposed to music since the earliest days of his youth growing up as the son to the
legendary DJ/ producer Marley Marl. Showing a passion for music at an early age, M.Will studied piano and created and composed his own music. As he grew older, he interest in music turned towards in Hip-Hop where he started getting hands on in the production side of music. M.Will's debut mixtape "Northern Lights" is set to release July 11th 2011. Click here to read more.
Jay Dixon
Jay Dixon is a Boston native was brought on as the Program Director at Kiss FM (WRKS 9.87) in August 2011. Dixon began his career in 1977 at WILD/BOSTON while in high school. He has been in the business for the past 34 years covering a variety of styles such as Top 40, Country, Classic Hits, and Urban music. His experience includes such highlights as being the Production/Creative Services Director at 98.7 KISS FM NEW YORK and Program/Operations Manager at COX MEDIA WBHK/BIRMINGHAM and WALR/ATLANTA.
Top $ Raz   
Top $ Raz has been interested in Hip-Hop since Grade 2 and has been rapping publicly since he was 16; when he first put out an album. Prior to his interest in becoming an MC, Raz has always been interested in street stories and using the microphone as a tool to share with others a vivid image of New York City. With his last release "The New Flesh", Raz has taken the next step on his journey to being a supreme emcee. Receiving favorable criticism from critics and fans alike,Top $ Raz is already further embarking on his path towards success with this release. Click here to read more
DJ RawBeatz
DJ RawBeatz has been rocking the turntables since the young age of 9. Growing up in Queens as a b-boy in the 90′s, RawBeatz has opened for a handful of major artists/ DJs and continues to pursue success as well as uphold longevity in music. In the spring of 2010, RawBeatz joined out Salute The DJ lineup as the winner of our search for an opening DJ to rock alongside Maseo, Total Eclipse and Rich Medina. Click here to read more.
Evil Dee
Producer/DJ Evil Dee is a part of the legendary group Black Moon. Evil Dee is also one half of super production team Da Beatminerz.
DJ Evil Dee has been "in the mix" since the early 90s and continues to represent Hip-Hop by not only touring but also hosting the online radio station Da Beatminerz which features 14 DJs. Click here to read more.  
DJ DP One
Brooklynite, Heavy Hitter DJ DP One has held a place in the NYC Hip-Hop scene for many years. A b-boy, DJ, and sometimes emcee, DP One consistently works to hone his craft and continues to spread positivity through Hip-Hop. He's done international tours with Lauryn Hill, Estelle, and John Legend. Jadakiss, Marco Polo, and Statik Selektah have featured his beats and scratches. DP One's talents have been showcased live, on television, and even on Broadway. Click here to read more.
STS (Sugar Tongue Slim)
Imported from Atlanta to Philadelphia, STS has made a name for himself as a slam poet and an emcee. In 2005 he co-wrote
Ciara's hit "Oh" with Andre Harris. He has also written for Eve and Jill Scott. He has done several collaborations with both producers and artists including DJ Jazzy Jeff, Nas, and Mario. Slim's flow covers a broad range of subject matter from social economics to politics, focusing on maintaining intellect. He is also the founder of the music production company G.O.L D. (Gentlemen on Leisure and Development). Click here to read more.
D-Nice
Hailing from the Bronx, DJ D-Nice has been a DJ, rapper, beatboxer, singer, and a photographer over the last 20 years. D-Nice began his career in 1985 with the Hip-Hop group Boogie Down Productions. In 1990 He released his first solo album, Call Me D-Nice, which reached #12 on the R&B/Hip-Hop Charts. In 1991, he released his second album To tha Rescue. He currently works as a DJ under the Roc Nation label, spinning local and national events, and as a photographer. Click here to read more.
Dart Parker
Parker has been working for Eminem's Shady Records since 2002. He is now  their A&R Director. He is also a manager for the
rap artists Ka and The Knux. Parker's production credits include names such as DMX's Grand Champ, Lupe Fiasco's It Was Written, and Funkmaster Flex's The Tunnel. Click here to read more.
KJ Butta
For over 19 years KJ Butta has been DJng and rocking parties all over the world. Originally from the LA area, KJ Butta moved to NYC to showcase his unique approach to party rocking. From Honolulu to Stockholm, KJ Butta has shared his eclectic style fusing hip-hop, soul, r&b, old school, rock, funk, soulful house, and classics all into one incredible, feel good experience. Click here to read more.
Amy Linden
Amy Linden is a Brooklyn-based widely-respected Hip-Hop writer who will be joining the Dummy Clap panel on Tues 7/10. 
Over the past 20 years, Amy has contributed to a number of large publications including VIBE, the NEW YORK TIMES, MOJO and SONICNET. She started her own podcast as a part of her "plan for world domination."  Click here to read more.
Prodigy
Albert "Prodigy" Johnson, better known as one half of the Infamous Mobb Deep. Since the end of his prison bid in February 2011, Prodigy has experienced the success of his first autobiographical book My Infamous Life followed by a new album and successful tour. Red Bull executive produced the first documentary on the history and career of Mobb Deep to be screened at the Dummy Clap Film Festival. This documentary came as a result as from the group's sold out promo tour in 2011.
Pop Master Fabel
NYC native, Jorge "Pop Master Fabel" Pabon developed his dance and choreography career at an early age at Hip-Hop jams and clubs throughout the city.  His pioneering individuality has been showcased internationally since '82.  He's the Vice President of the Rock Steady Crew and an honorary member of the Electric Boogaloos.  Fabel  Besides dancing, his other forms of expression include graffiti, DJing and rhyming. is a historian of and activist within Hip-Hop culture.
Kevie Kev
Kevie Kev was one of the original Bronx MC's; working with The L Brothers in '78 with DJ Grand Wizard Theodore his brother Master Rob and Busy Bee; then they formed The Fantastic Five MC's, who are featured (with Kev) in many scenes in Wild Style such as The Dixie battle between The Fantastic and The Cold Crush; the final Amphitheater scene and The Basket Ball Battle with the Cold Crush. Kev was later in Flash and The Furious Five for a moment in the mid 80′s and had a hit single "All Night Long". Charlie Ahearn directed a musical short film with Kev and Rob called The Brothers Fantastic in 2007.
DJ Scratch
For over two decades, DJ Scratch has been everyone's favorite DJ's favorite DJ. Scratch is the man who provided the
flamboyance to EPMD, Jay Z and P Diddy's stage shows. Throughout the years with EPMD, Scratch drove audiences into frenzies with visual and technical routines far beyond mortal DJs. One of his most famous routines is cutting Big Daddy Kane's "Friday the 13th Imma Play Jason" line as he emerges from beneath the turntable set wearing a hockey mask. The first Master of the Mix winner has produced such hits as the New York Anthem "NY Shit" by Busta Rhymes, EPMD's "Rampage", LL Cool J's"Ill Bomb", 50 Cent's "50 Shot Ya", and a long list of Hip-Hop Classics.
GrandWizard Theodore
One of early Hip-Hop's most skilled DJs, GrandWizard Theodore is universally acknowledged as the inventor of the scratch. Grandmaster Flash pioneered many early turntable techniques, including "cutting" records (manually cueing up duplicate copies of the same record in order to play the same passage, cutting back and forth between them), but it was the young Theodore who built on Flash's work by taking the scratching sound made when the records were cued, and adding a rhythm that made the turntable into a percussion instrument the DJ could "play." Theodore is also credited with pioneering the needle drop, a technique where, instead of cueing up the record silently, the DJ simply drops the needle onto the exact start of the passage to be played.
DJ Emskee 
This man is an invisible problem. If you get that statement. Not the overwhelming household name to most, but a heavy co-sign
to the in-the-know masses, DJ Emskee has been an 11-year resident on the world's longest running Hip-Hop show here in New York, J Smooth's Underground Railroad Show on WBAI 99.5fm. Always the tastemaker, he constantly looks for the hidden gems that are overlooked, as well as the classics and new joints, and serves them up in timeless sets that are always sought after. In addition to the many places he's played both here in the city and around the globe, he is also the lead mc for the hip hop/soul group The Good People.
$amhill
Hailing from the Bronx, $amhill's music harkens to the minimalistic, street-wizened, mature NY rap mini-movement (Roc Marciano, AG,KA) that is currently happening. Very few others are able to convey a finely nuanced perspective like he does, particularly about women. If you place premium on thoughtful lyrics, $amhill is your man.
DJ Wayneski
With a vast knowledge of music as well as the music industry, Wayne Ski knows what it takes to have longeveity in the DJ game.
From the work he has down with record labels, to djing for artists, as well as having shows on college radio, and commercial radio, Wayne Ski has established himself as a mainstay in the music industry.