By: Adam Wells
As the Brooklyn Hip-Hop Festival enters its 13th year in 2017, today also marks the 13th anniversary for Jadakiss' sophomore classic, "Kiss of Death" that released on June 22nd, 2004. The album sold 246,000 copies in its first week, peaking on the Billboard 200. It was released by Ruff Ryders Entertainment and Interscope Records. The album's first single was "Why" featuring Anthony Hamilton, and is arguably one of the most underrated New York Hip-Hop records ever. 
"Kiss of Death" was one of Jadakiss' most diverse projects in terms of production and features. The features came from a range of different MCs geographically, such as Snoop Dogg, DJ Quik and Nate Dogg from California, Pharrell from Virginia, Kanye West from Chicago, Eminem from Detroit, and none other than fellow LOX members Styles P and Sheek Louch from New York. On the production side, names like Havoc, Scott Storch, The Neptunes, Swizz Beats, The Alchemist and Kanye West also appear in the album credits.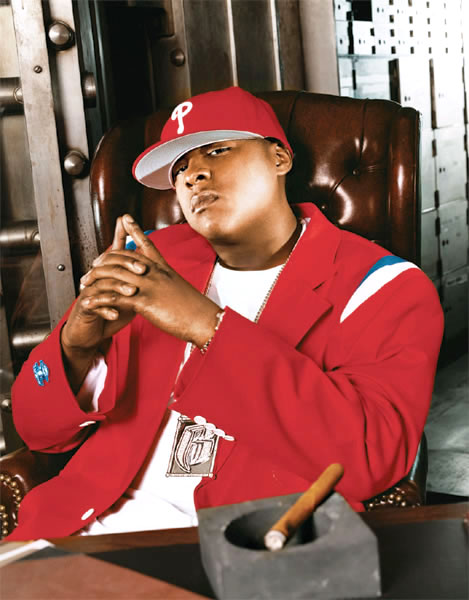 Source: http://m.aceshowbiz.com/webimages/news/00021325.jpg
While this list of heavy names reflects Jadakiss' clout at the time, this should not overshadow his ability to show his lyrical prowess on this album. Songs like "Still Feel Me" and "Bring You Down" stand out as songs where Jadakiss shows off his introspective lyrical ability over heavy production. While he maintains his gangster mystique, he simultaneously shows his sentimental side, whether he's addressing his homies from around the way, a woman that he may be into, or family member that he cares about. Other cuts like "Real Hip-Hop" and "Gettin' It In" show Jada's festive side, with songs more geared towards a partying audience while not dwindling in lyrical content.
As mentioned prior, the first single from the album "Why" featuring Anthony Hamilton is arguably one of the most underrated Hip-Hop tracks to come out of New York, but is iconic amongst those who know. On this song, Jadakiss is able to address many significant social issues issues, including unfair policing sentences, 2Pac and Biggie's murders, rappers lying in their rhymes, the crack epidemic, Arnold Schwarzenegger's election, and the cure for AIDS, amongst others. While bringing up all of these topics, he is able to effortlessly formulate the introduction of these topics into a question format, giving the listener a clear method to listen and contemplate. The best part of the meaning behind the song is that there aren't necessarily any answers – the questions brought up are about complicated topics that one may never find the answers for.
Source: https://i.ytimg.com/vi/0-cpL–0AQA/maxresdefault.jpg
Another classic cut from this album is "By Your Side", using a glaring sample from "I'd Find You Anywhere" by Creative Source. With a similar format to "Why", Jada bases his lyrics off of the sample throughout the song, letting the vocal sample finish his sentence after every phrase. While it is unclear who Jadakiss is talking to, the tone and aura of the song suggests that he is talking to someone very close to him. While seamlessly rapping about themes surrounding longing, desire, authenticity and absence, the soft side to Jadakiss is exemplified in a way that could not have been done better.
While "Kiss of Death" is filled with classic tracks, there are a few that go above and beyond what rappers are normally able to do with their rapping abilities. While there is no "best" member of The LOX, Jadakiss proved on this album that he was one of the best MCs in New York during the mid-2000's, period. As time goes on, albums like "Kiss of Death" get lost on the shelves, with less and less younger Hip-Hop heads doing their research. Let's help keep this classic album alive by honoring The LOX to the stage for the 13th year of the Brooklyn Hip-Hop Festiva 2017!
Source: http://cps-static.rovicorp.com/3/JPG_500/MI0002/714/MI0002714226.jpg?partner=allrovi.com